All you need to trade online
For 18 years we have added toShop script there are many opportunities with which you can sell goods over the Internet, constantly developing your business and increasing profits.
Special section "Marketing"
All marketing tools of the online store are combined in one large section. They will always be in sight and will help you think every day about how to attract more customers and get more orders.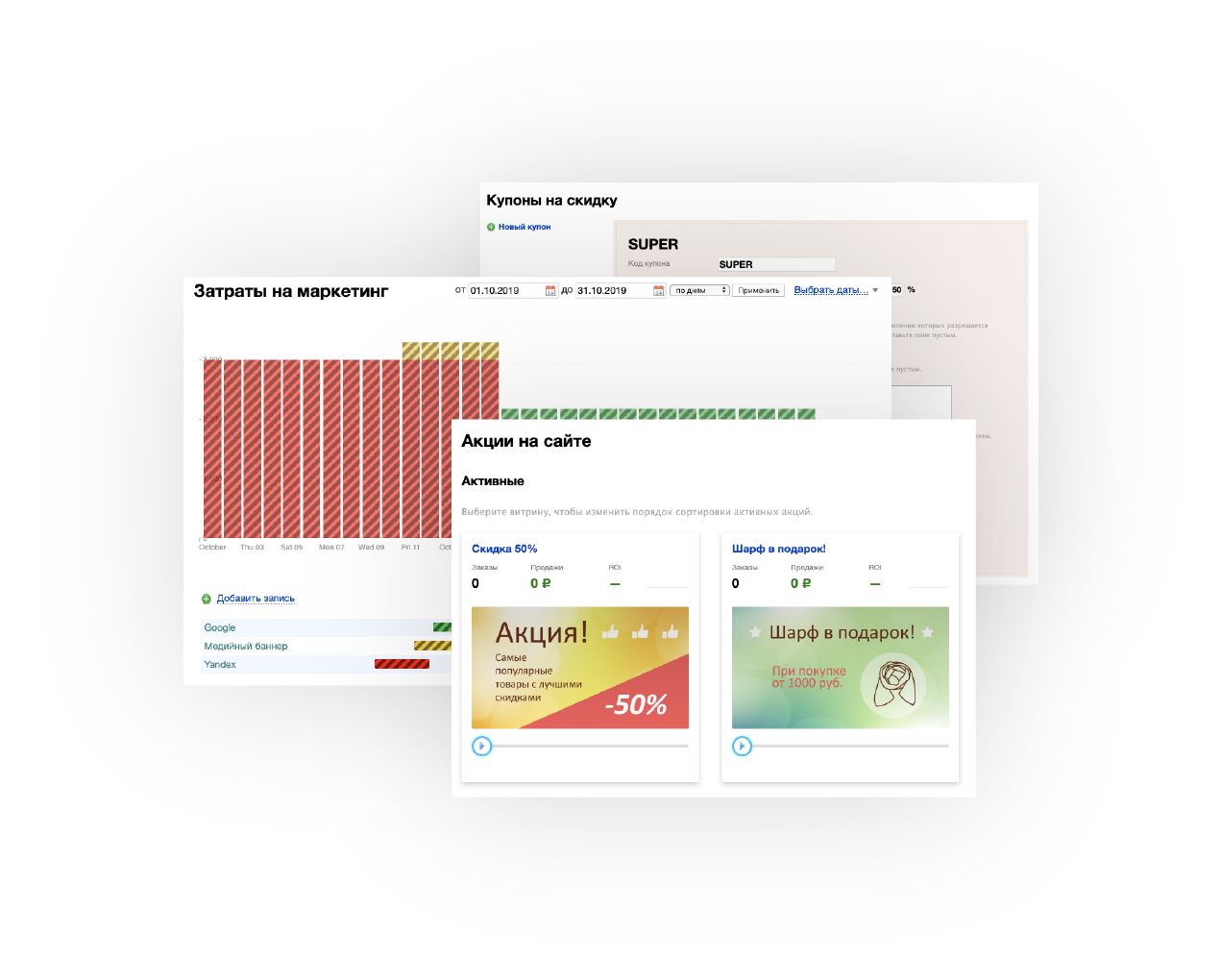 Search Engine Optimization Tools (SEO)
Shop script completely ready for search engine optimization online store. Use the built-in tools and add-ons to customize it to meet the requirements of all popular search engines.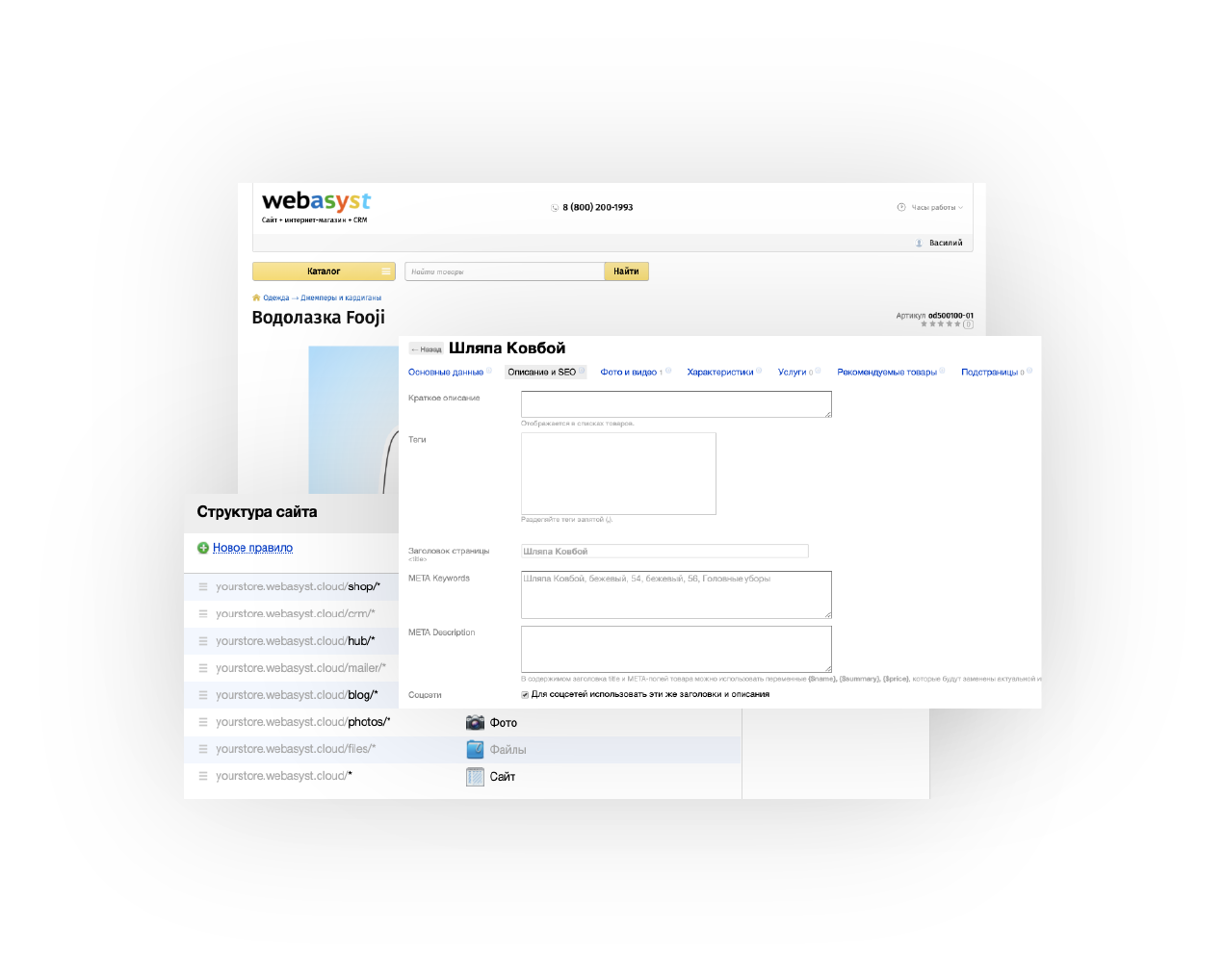 Multivitrinity
ViaShop script You can create several storefronts for one online store. These storefronts can be located on different domains, subdomains, or on one common domain. All shop windows are managed from one administrative panel and are interconnected by a common catalog of goods and a list of orders.
For each window, you can configure a different design and choose different sets of products that should be available for purchase. This makes it possible to create several online stores with one license.Shop script.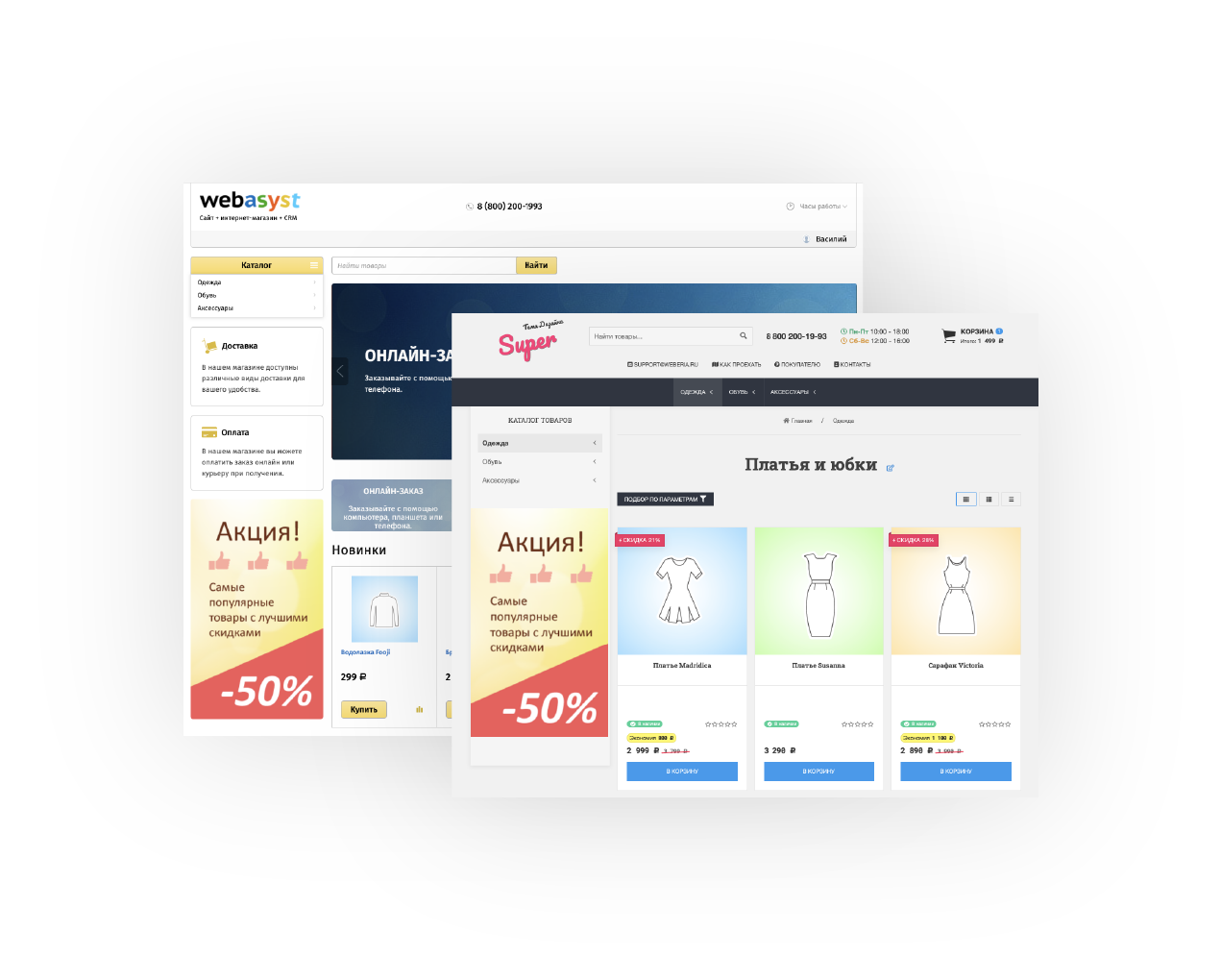 Email Newsletters
Emailing is a very popular way to connect with customers and advertise products. There is a special application for the Webasyst software platform on which Shop-Script is running, with which you can run your own mass emails. They can be sent to the entire customer base.Shop script or create any recipient lists using the integrated CRM system.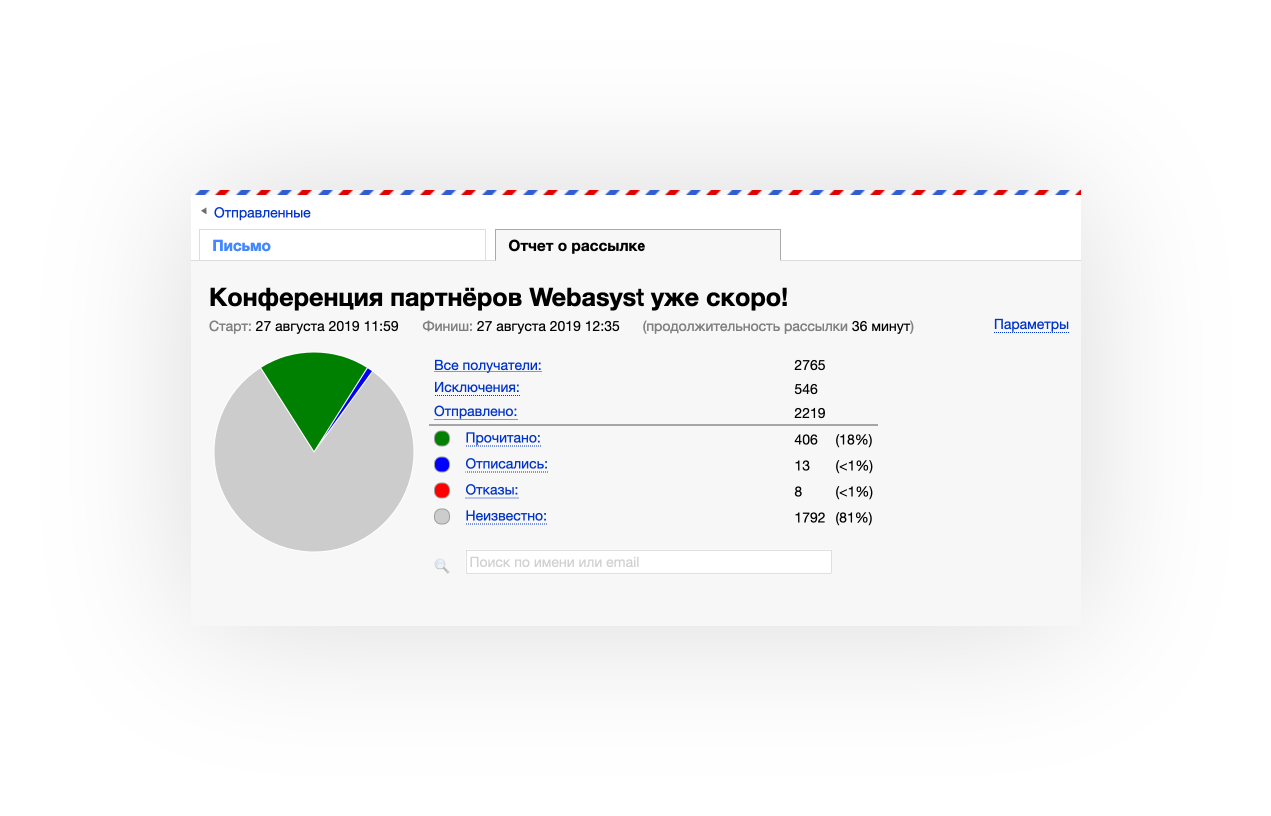 Tools to Increase Sales
Shop script - This is not just a software product for creating an online store.Shop script helps to constantly increase sales. For this, it has special tools for convenient work with customers and attract attention to goods.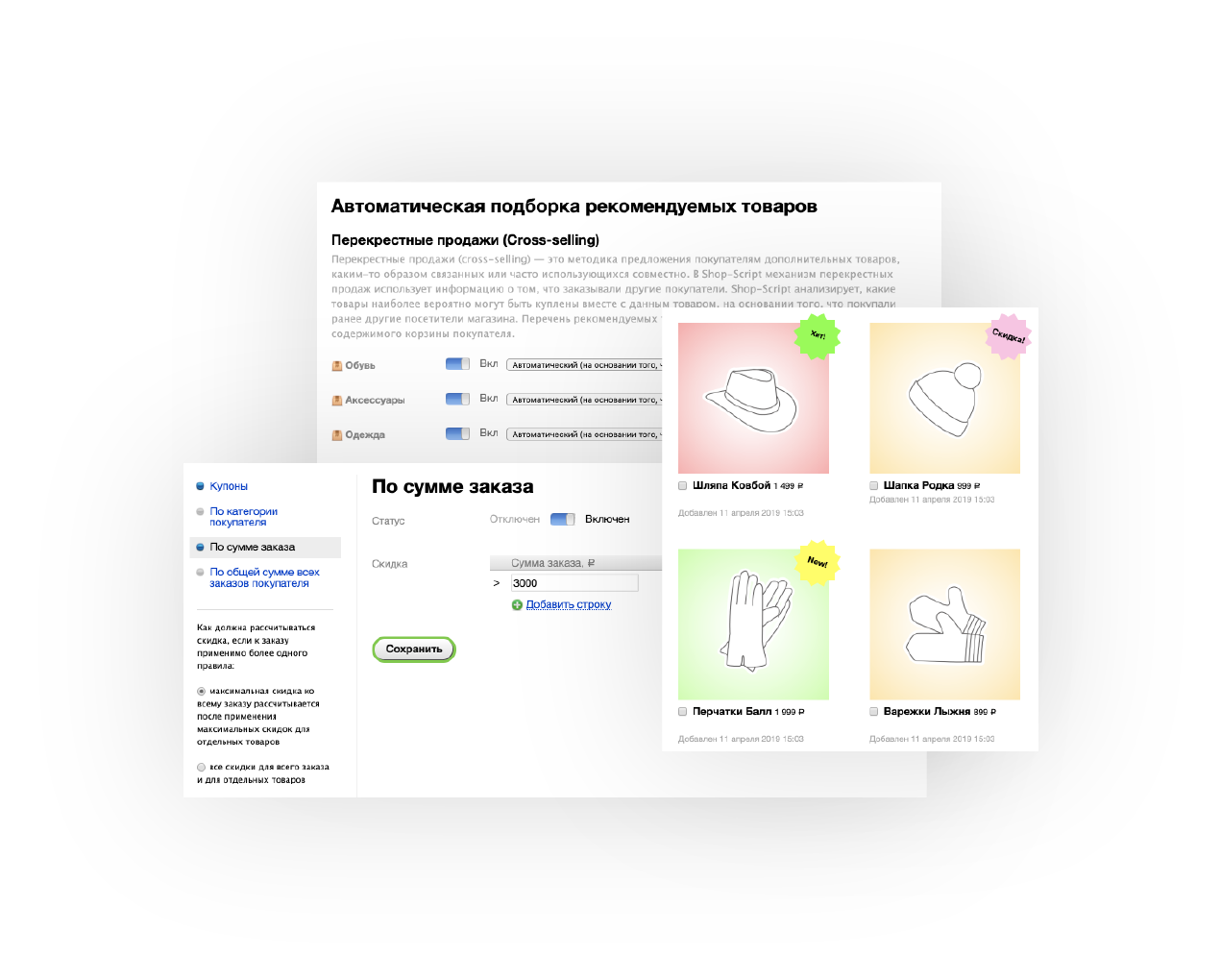 Analytics
Shop script strong built-in reporting system. Measure key metrics and sales separately for each traffic source, UTM tags, delivery methods, payment methods, countries and regions, and landing pages.
Checkout on one page
INShop script uses a modern, dynamic checkout page. The buyer sees all the information about the order immediately on one page and can at any time quickly change the composition of the basket, his contact details and payment methods and delivery of the order.
If you are closer to the traditional, step-by-step purchase process, then this option for placing an order is also inShop script. Choose the method of creating orders on the storefront that will be best understood by your customer audience.
Choose a ready-made design for the site or add your own design
INShop scriptShop script it is easy to change the window dressing of an online store: select one of 100 ready-made design themes and install it with one button.
Design themes can be customized to make the online store look the way you like it. And if you are an experienced user, you can change the source code of the design and create a completely individual window dressing.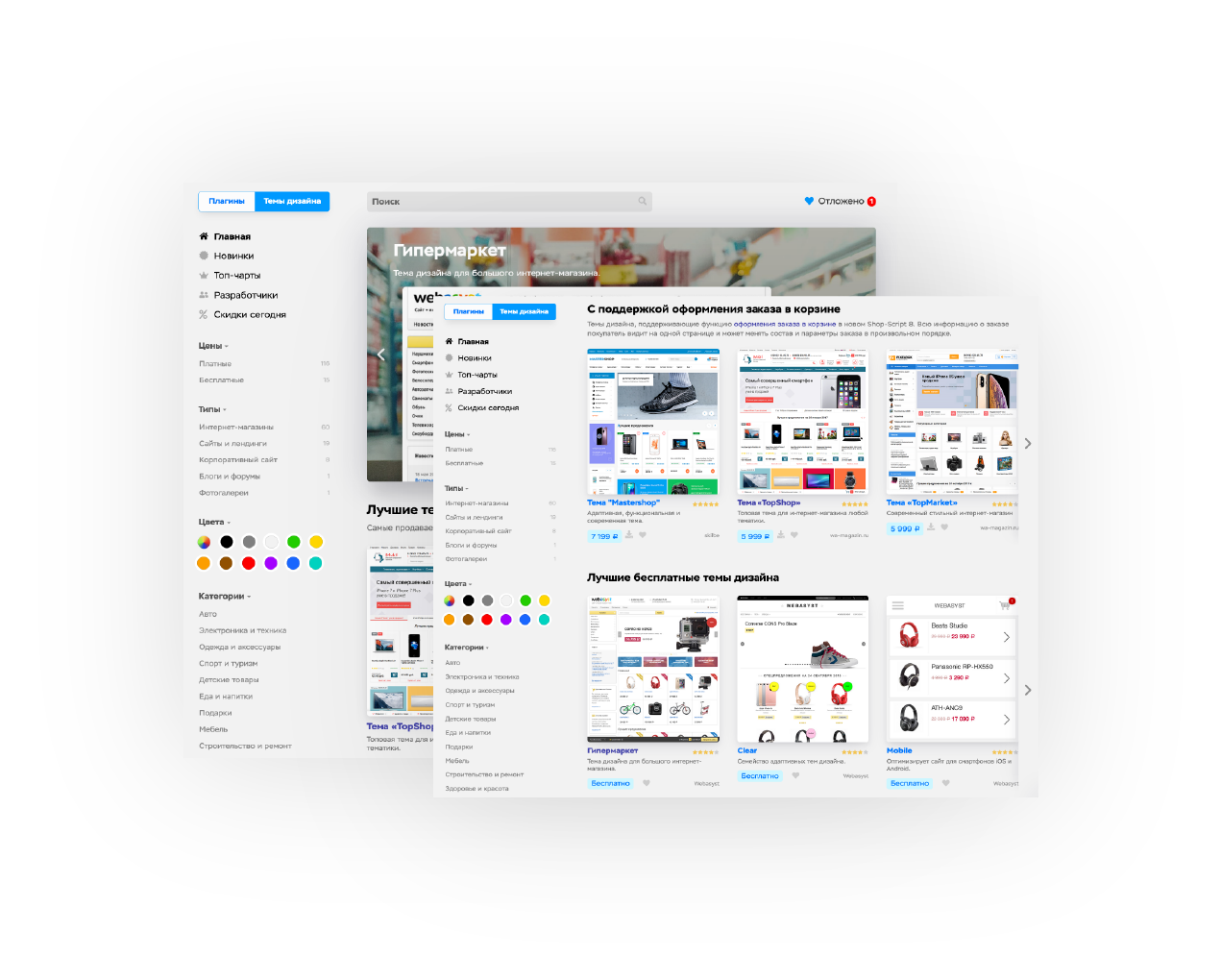 Convenient to sell on tablets and smartphones
Shop onlineShop script conveniently on desktop computers, and on tablets, and on the screens of smartphones. The design of the showcase automatically adapts to the size of any screen. You just have to choose the desired design option and install it right insideShop script with just one button.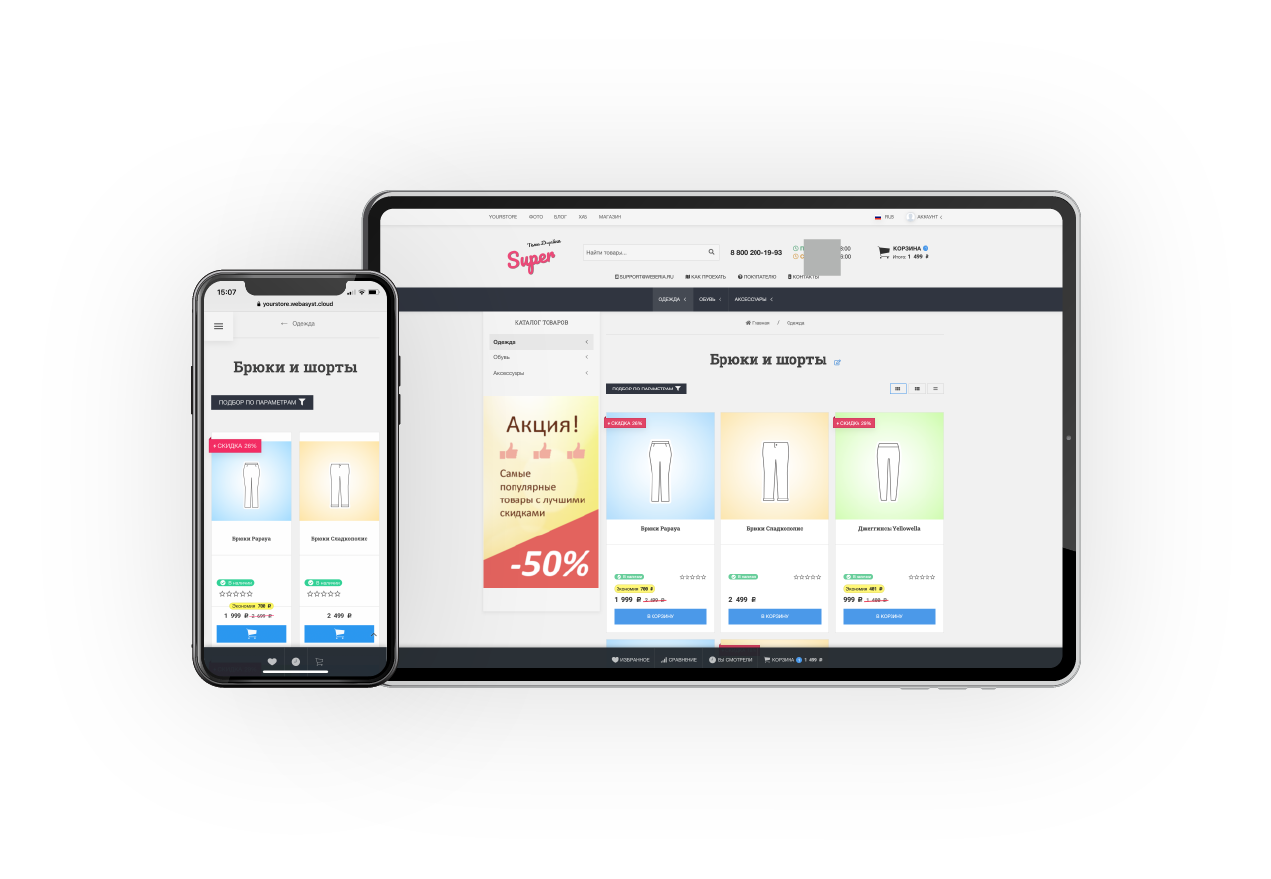 Mobile version of the site
If you want, then for mobile devices you can choose a separate design option. Such design themes - more "light" and faster, but fully functional - are designed specifically for smartphones and tablets. You can connect a separate design theme for mobile devices yourself - a programmer is not needed for this.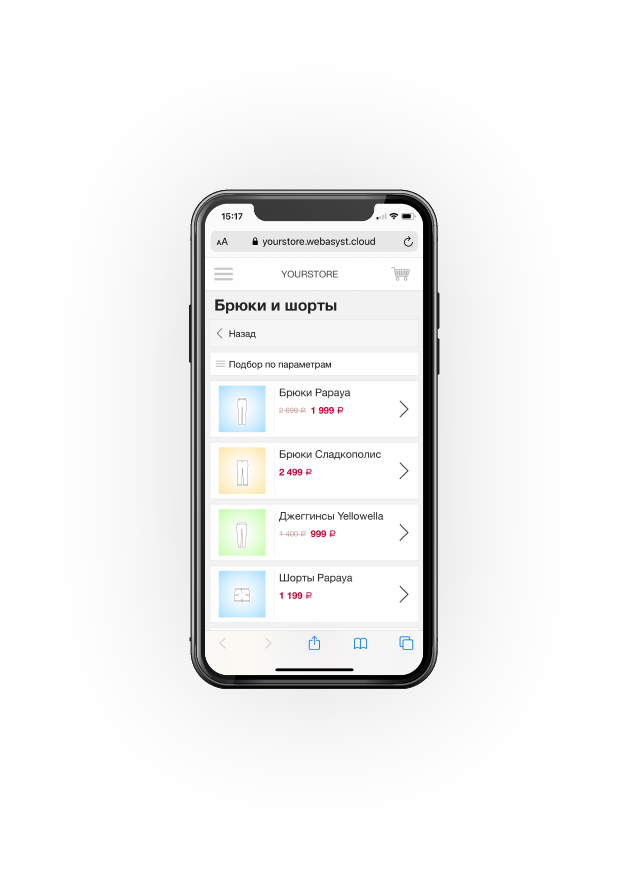 Quick import and export of goods
INShop script There is import / export of goods and orders. By importing CSV files, you can import the entire product catalog or any part of it. Download catalogs from suppliers or transfer the exported catalog for download to your partners.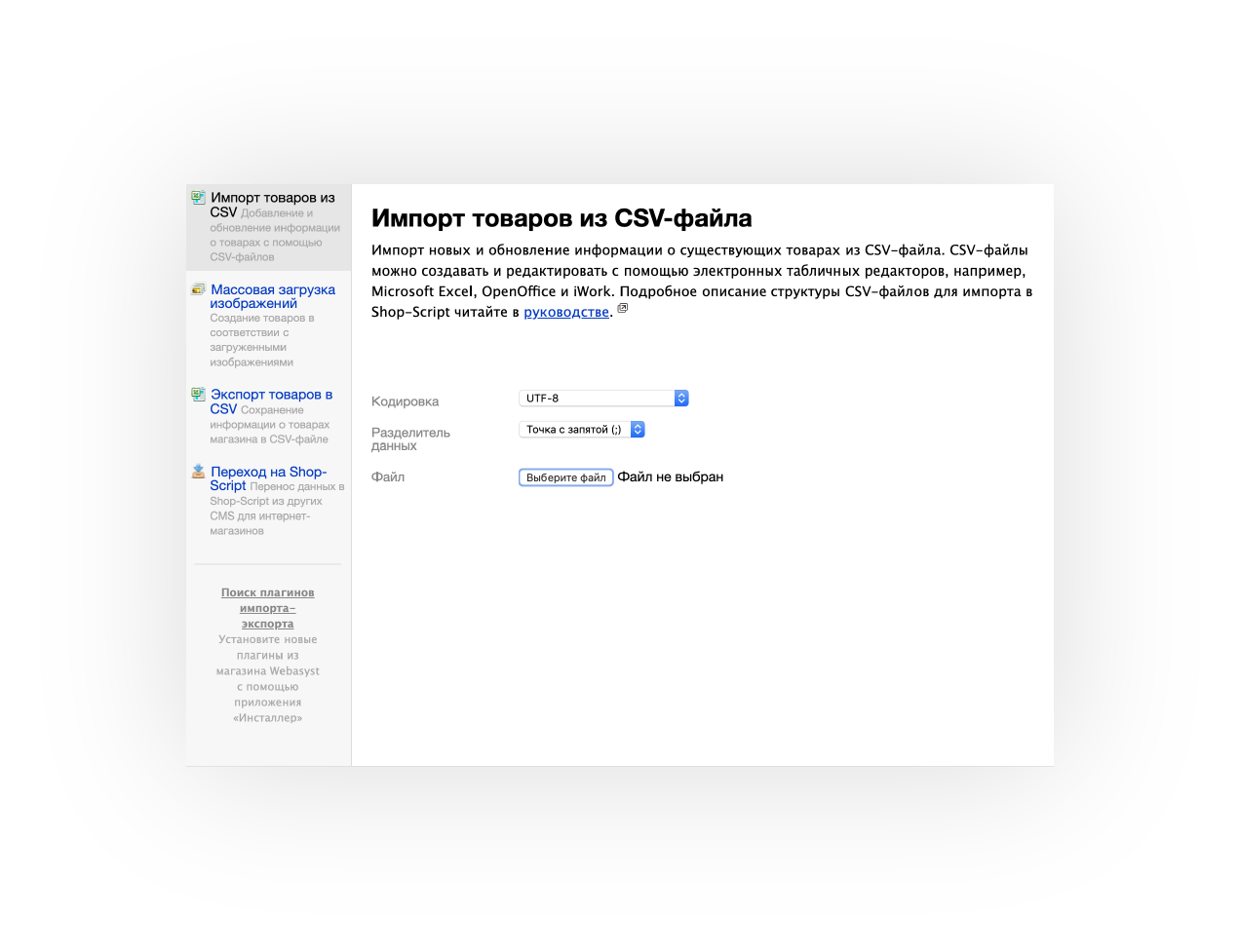 Articles, types and characteristics of goods
INShop script You can flexibly control the structure of characteristics and product numbers. You determine the number of product types you need and for each type you specify any set of characteristics: color, weight, size and others. Use these characteristics to describe the products on display.
Product numbers can be added one at a time or generated automatically based on its characteristics. For each article, you can assign a price and keep a separate inventory.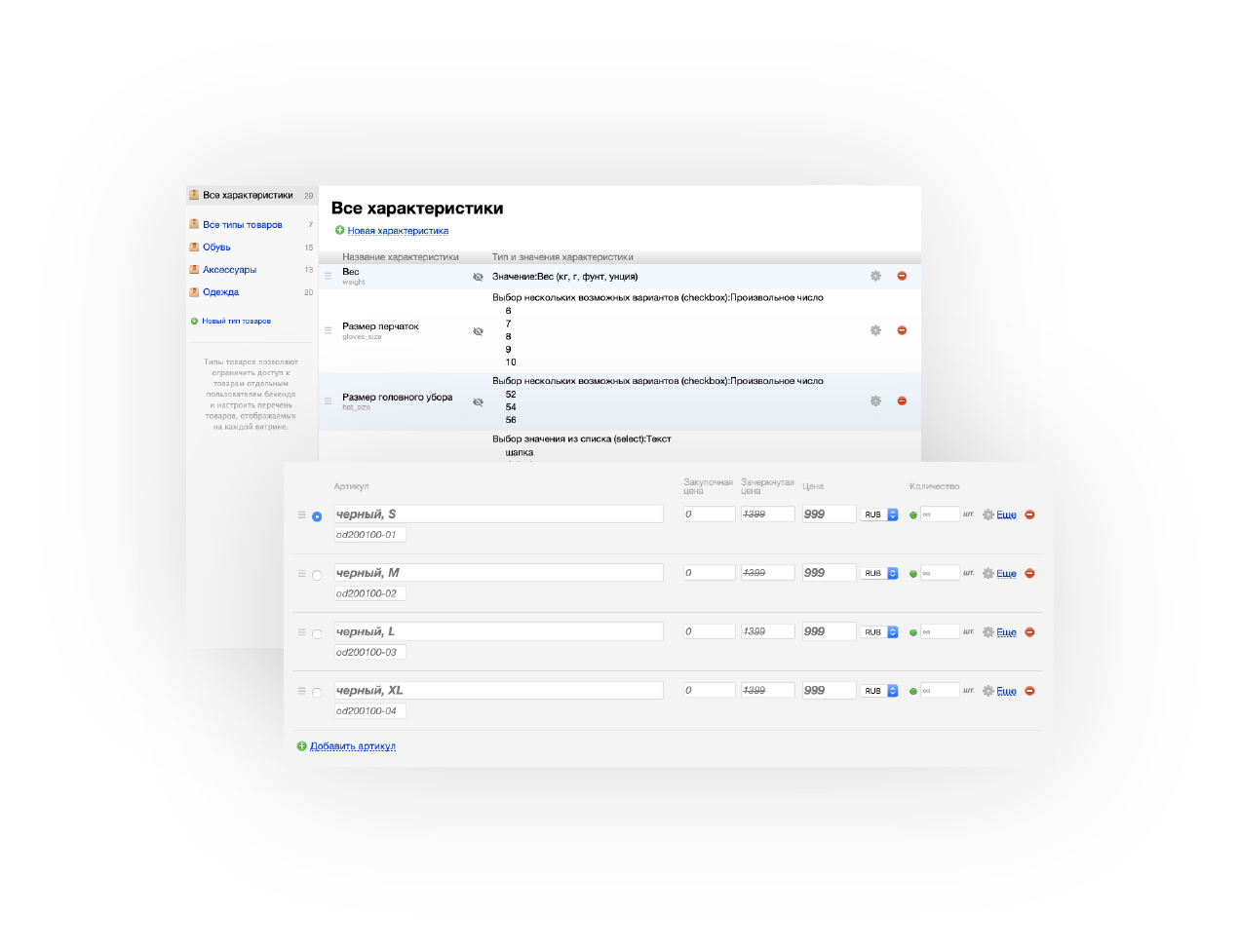 Categories, product filters and sorting
You can customize any tree of product categories. Categories can be either static - you manually determine which products are in each category - or dynamic - you determine the conditions for automatic filtering of goods. For example, for dynamic categories, you can configure to show products with a rating above 4 or products with the specified tags. INShop script There are already functions for filtering and sorting goods in the window. You just have to configure the necessary options for product categories.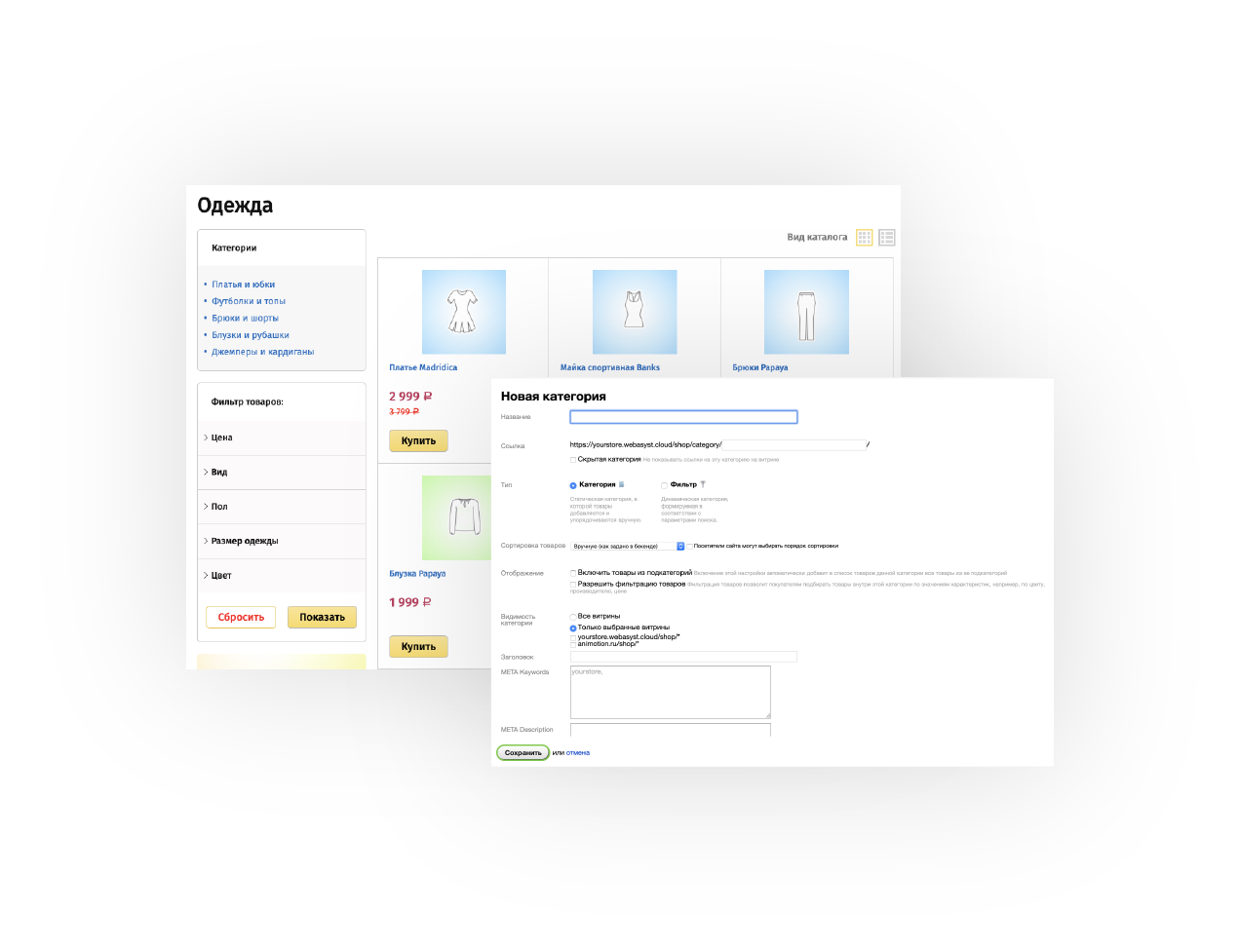 What is profitable to sell
Shop script It will clearly show which products you make the best money on, and which products you still have to withdraw from the "ballast" in the bestsellers. And if you indicate for each product its purchase price and the initial balance in the warehouse, you will also receive a forecast on how long it will take to implement the entire batch. This time is calculated based on sales data for the past months.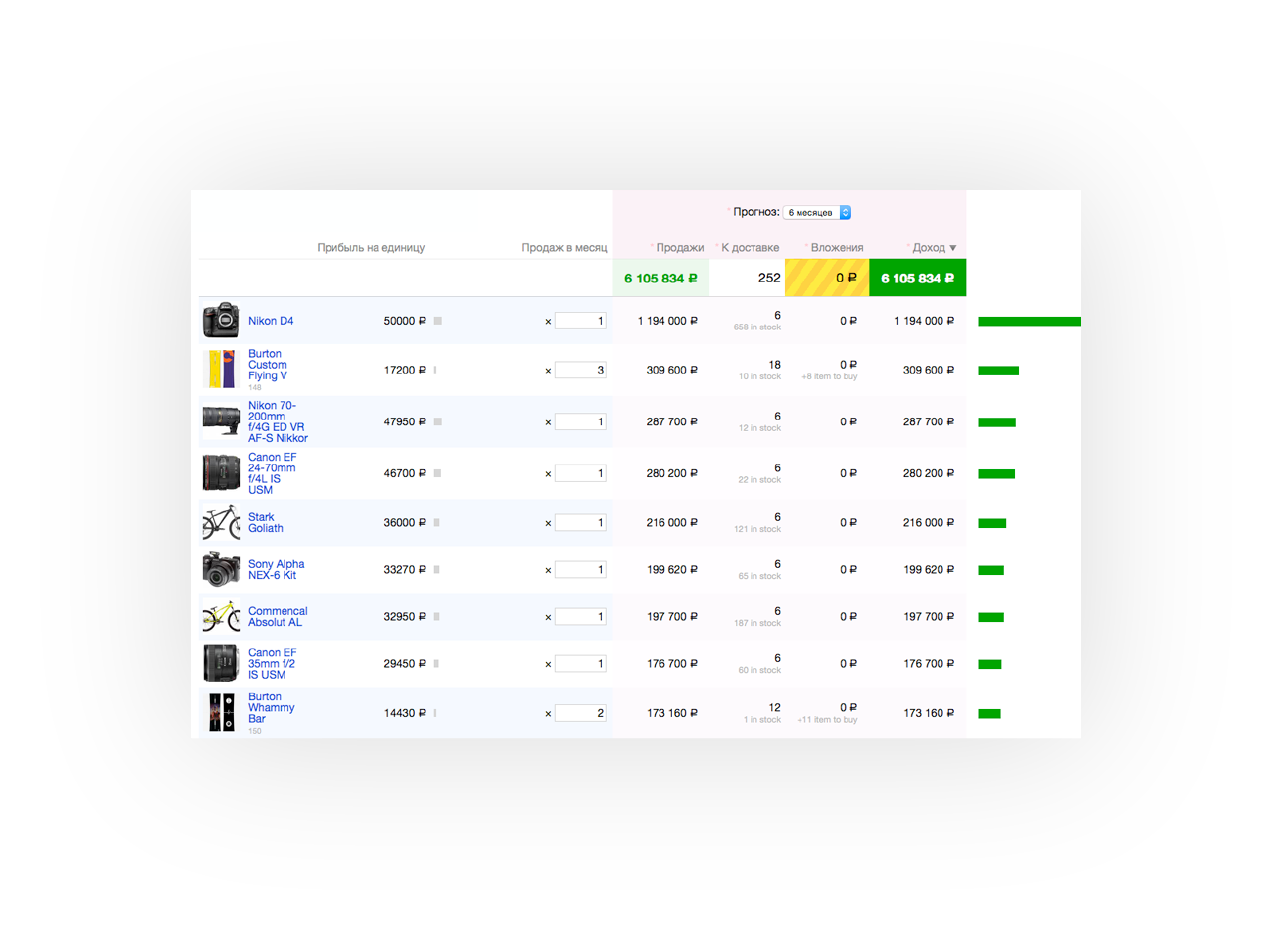 Custom order processing
Choose which stages of order processing are convenient for you. Set up the process of working on orders as your business requires. For example, whether it is necessary to send each new order to the control department or whether the paid order must go through a separate assembly stage, the completion of which must be confirmed by the employee involved.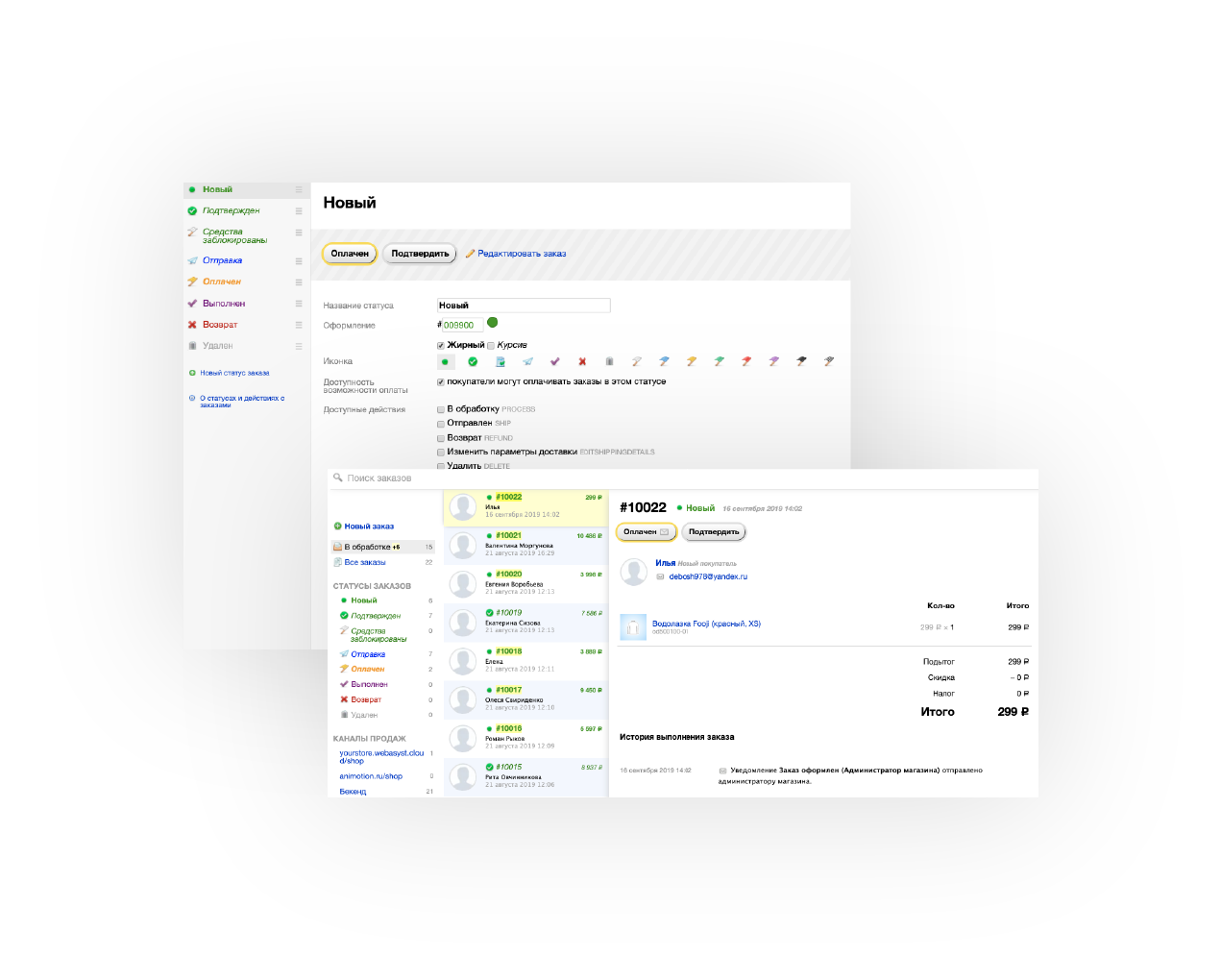 Notifications to buyers and employees
Immediately after placing a new order and as you work on it, you and your employees will receive automatic messages about the progress of work on the order. So you can find out in time about the appearance of new orders and about the readiness of orders to be transferred to a transport company or dispatched to a pick-up point. The same notifications are sent to customers - everyone likes to follow how the purchase step by step paves the way "from the Internet" to it. Notifications about orders can be sent by email and in the form of SMS messages.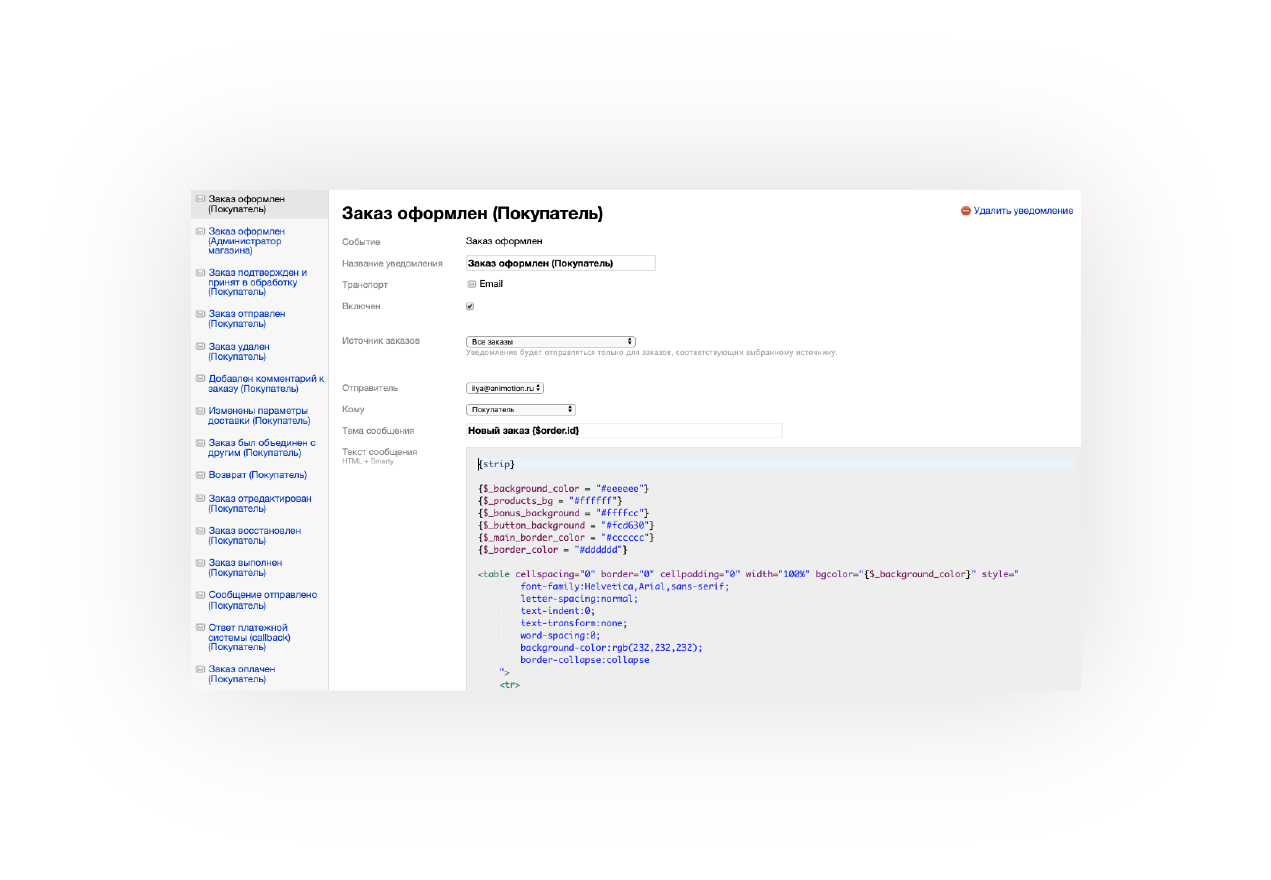 Customer base and customer account
INShop script implemented a full-fledged mechanism for interacting with customers. All information about customers and their orders is stored in a database, and you can use it for further work. You decide whether the buyer can place an order without entering his personal account or must register before the first purchase and then always enter his password.
Access to your personal account is useful for regular customers. In it, buyers will see all their previous and current orders, discounts and bonuses and other useful information.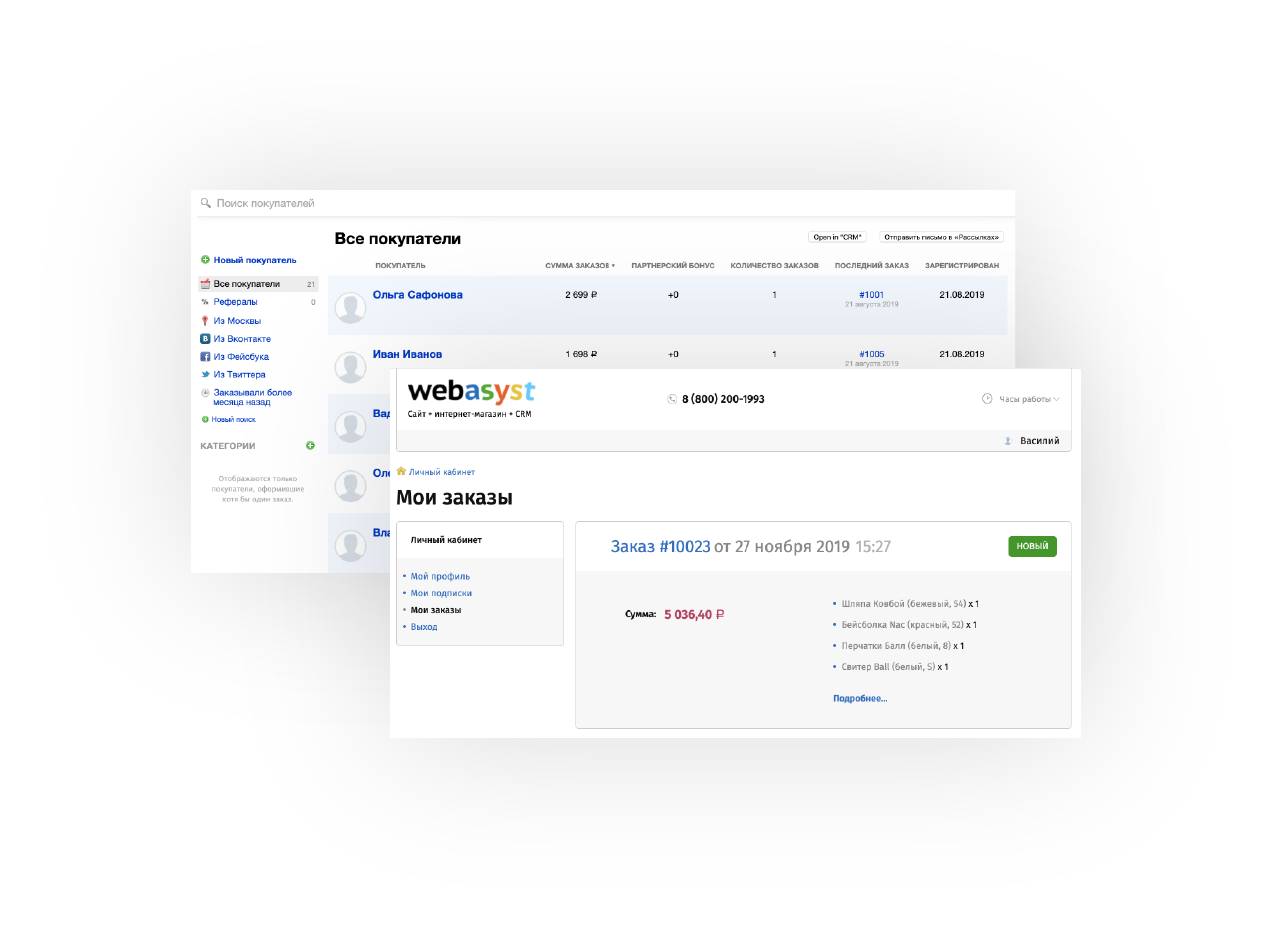 Different registration and authorization options
In the online storeShop script You can register or log in to your personal account in different ways: with a personal password or a one-time code, email address or phone number, through your Facebook, Google account. Turn on the sign-in option that you think is most convenient for your customers.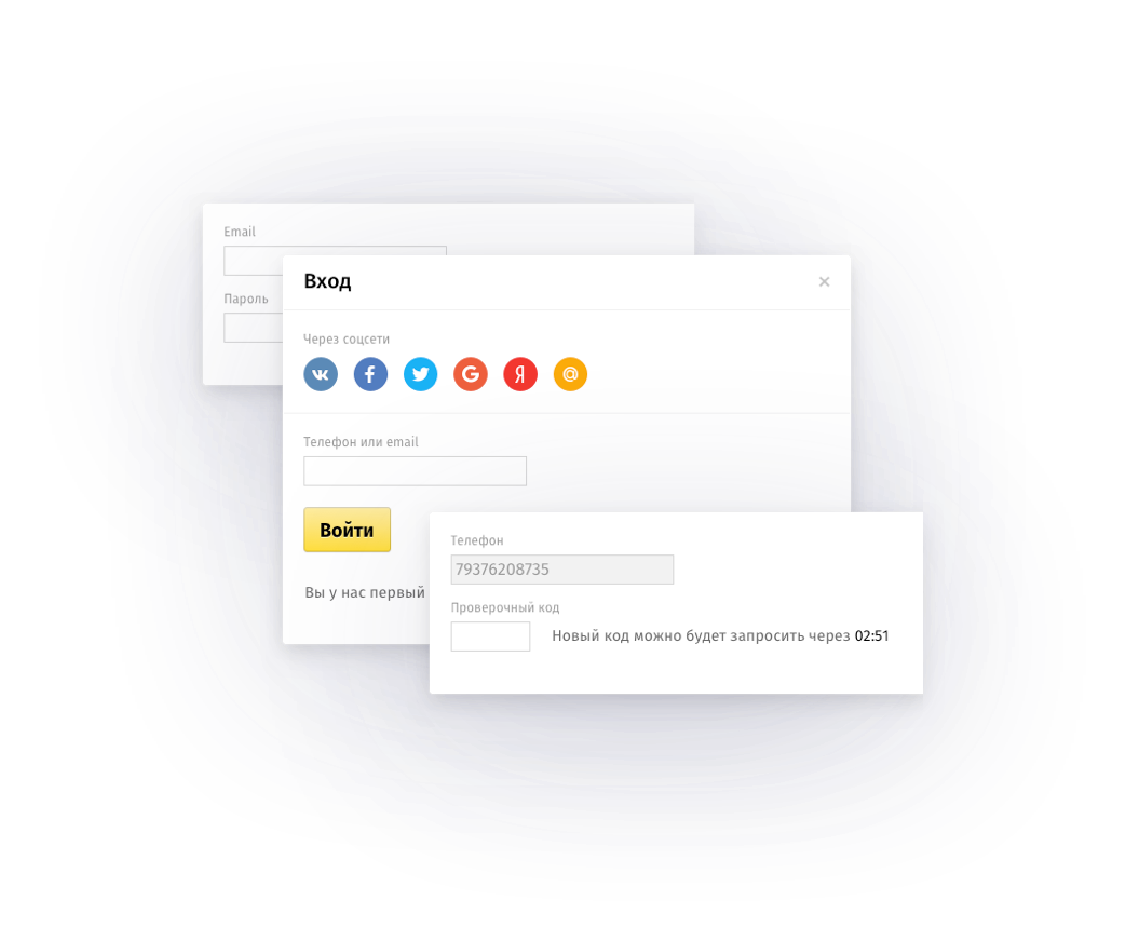 Own CRM
UsingShop script together with the Webasyst CRM application, you can quickly chat with customers through instant messengers and social networks, bill them for goods and services, use the convenience of IP telephony, activate automatic reminders, analyze the effectiveness of sales funnels.
Your employees will be able to work with customers and orders of the online store, being only in CRM and not switching toShop script. It's easier to focus on your work. And personal and group settings of access rights will help you conveniently organize the work of the sales department.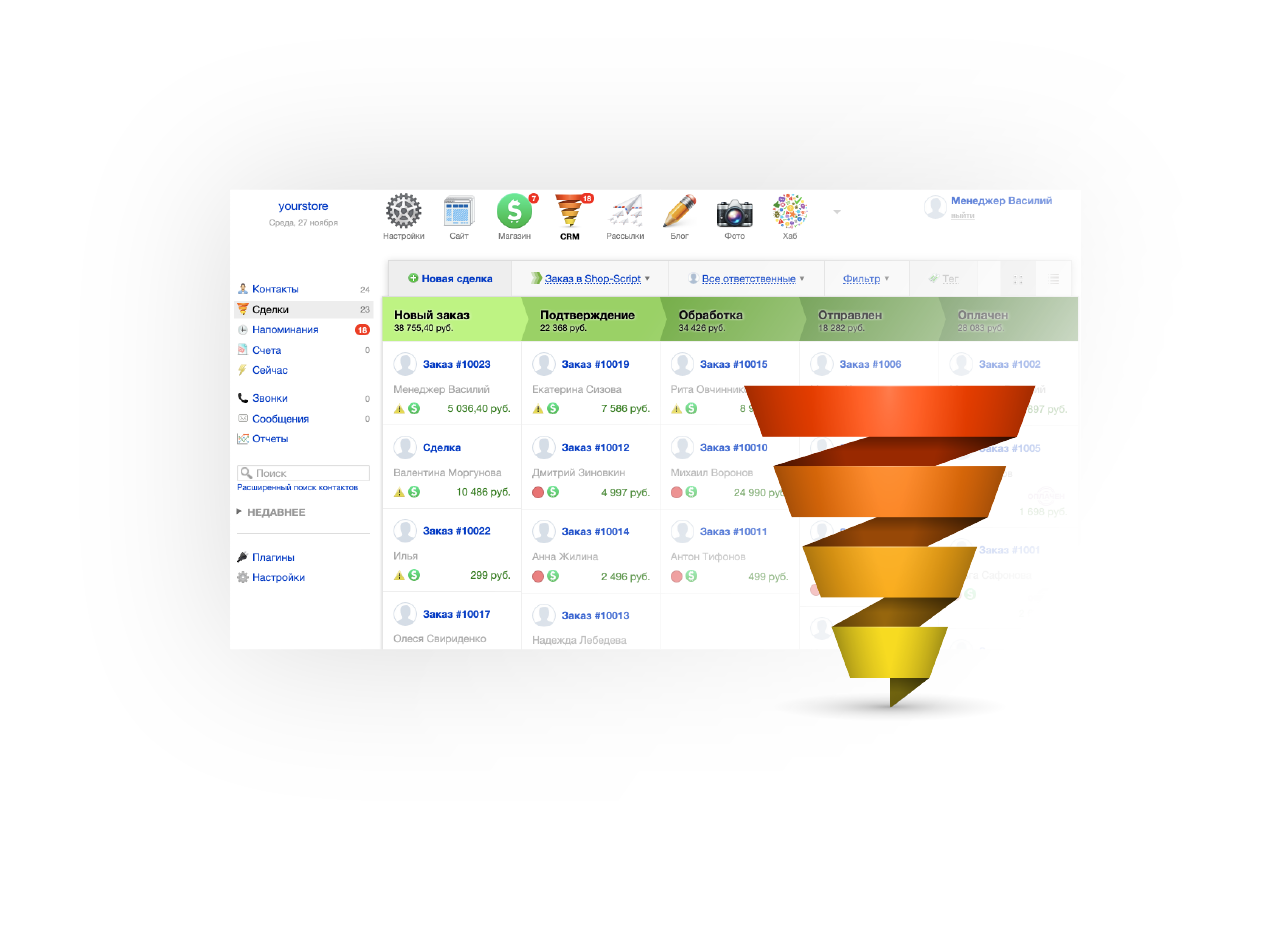 Delivery
INShop script You can enable many different delivery methods for buyers: from courier and pick-up points to popular delivery services. To configure delivery methods, many ready-made additional modules are available - plugins that are installed inShop script one button.
Trading floors
Shop script able to work in conjunction with the popular services Google Merchant Center, Facebook, Avito. Your products will be available for purchase on well-known online trading platforms, and not just on your website, and they are guaranteed to be seen by millions of Internet users. See the list of plugins for connecting to trading floors on the Internet. Plugins are installed inShop script one button.
More possibilities
INShop script many useful features, but in your online store there may be even more. In the built-in catalog of plugins, you can install useful modules with one button that will make your work more convenient, improve the search indexing of your online store, help attract new customers, improve the look of your storefront and make it more informative. ForShop script More than 1000 plugins available.