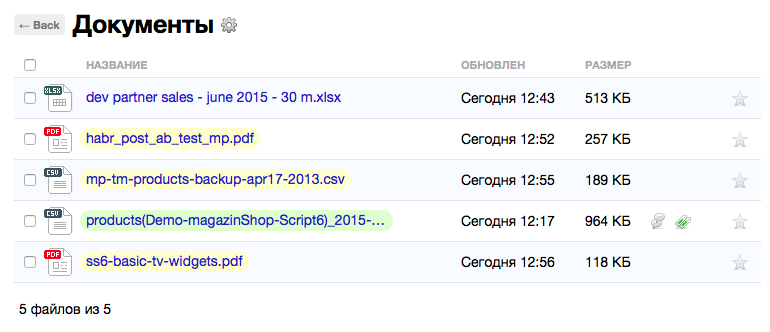 The Files application is a cloud-based storage of company files. The application allows you to download and store all company documents in a single place, flexibly configure file access for employees.
Unlike popular cloud storages, the Files application is designed for team use, not personal, and therefore allows you to automatically assign the necessary file permissions depending on the folder (storage) into which you upload files.
Key features of the Files application:
Reliable file sharing cloud storage
User-friendly interface, intuitive file management
Flexible setting of access rights to folders and files
Personal folders for storing personal files inaccessible to other users
Search and file list filters
Highlight files and folders with color tags
File Discussion (Comments)
Personal favorites list
Email files directly from the application
Links to files and folders for guest access without authorization (on your site)
Synchronizing files with external resources - using plugins "Dropbox"And"Webdav server"