Error Control and Time Tracking System Corporation 2.
This system is a modified Mantis error control system.
The system allows you to monitor in real time the tasks performed by employees, the time spent on a particular task, as well as keep statistics and generate reports, both for the day and for the year.
A system for recording time and productivity, which will help you identify inefficient work styles of employees. The system will allow you to refuse to fill out any time sheets, tables, etc.
 This system allows you to make accurate reports for customers or for company management.
Each task in the system has its own status. Each status is displayed in different colors and is designed for different purposes.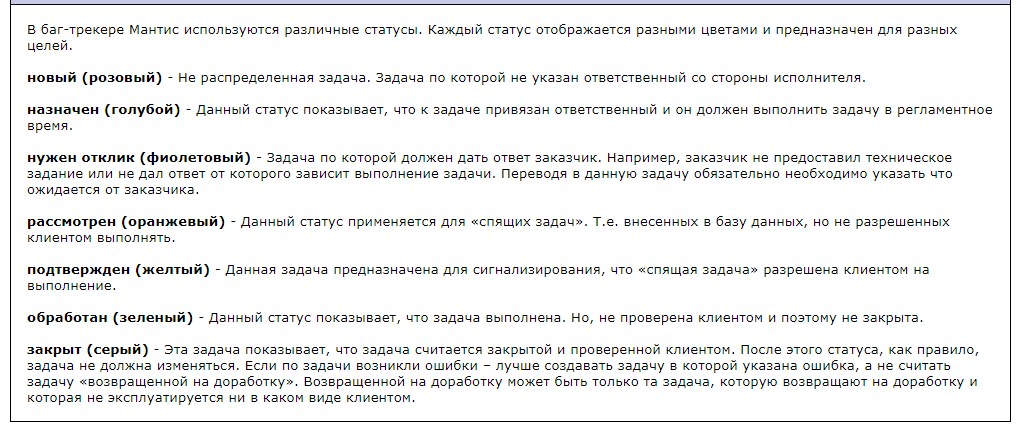 Allows you to identify unproductive approaches to work that may impede the development of your enterprise. Generate a daily, weekly or monthly report on the most costly tasks or productive employees or those employees who may need additional supervision.

A flexible time tracking system allows you to monitor how much time your employees spend on a particular project, and where there is a need for additional resources. Hourly rates for workers will allow you to see in real time how much each project costs the company. You can also use this data to bill customers.

Reports (per day, month) can be built both in tabular form and in the form of graphs.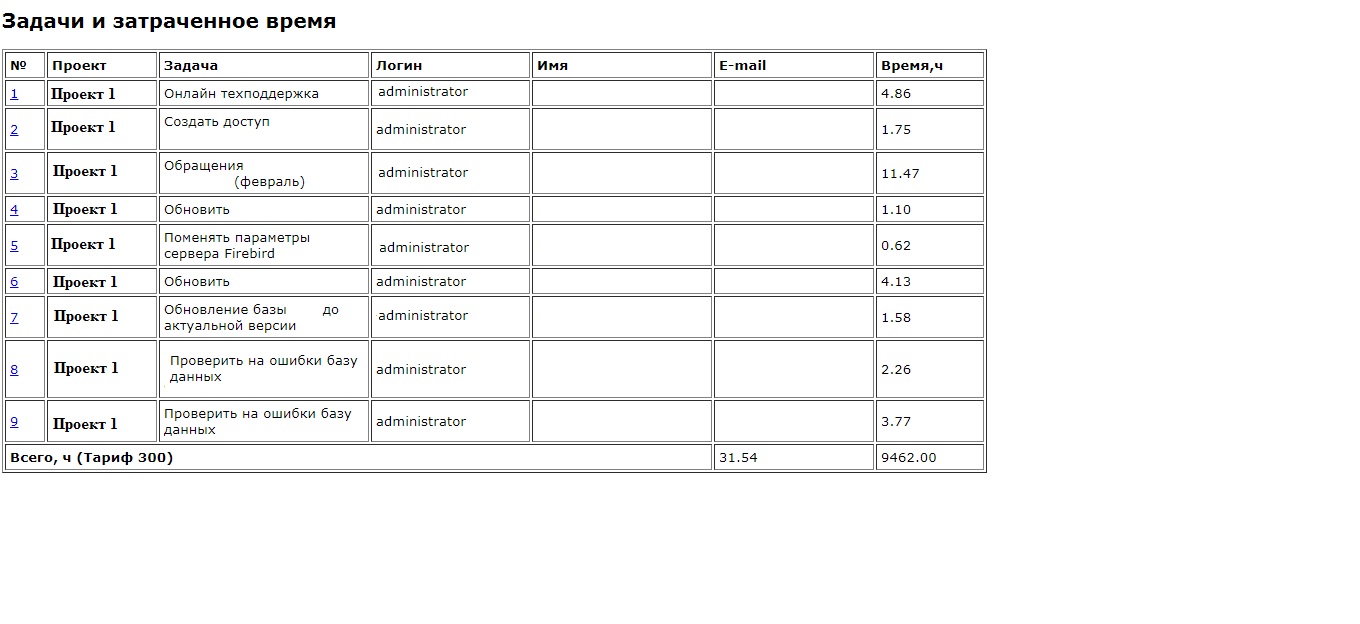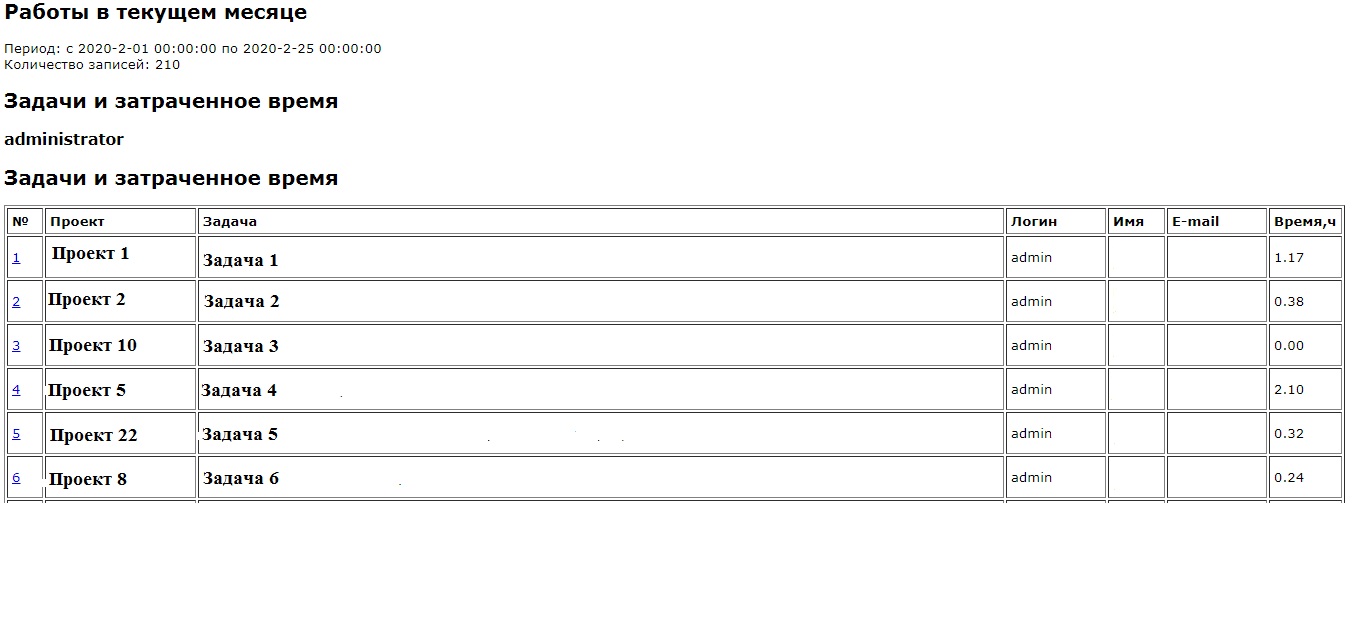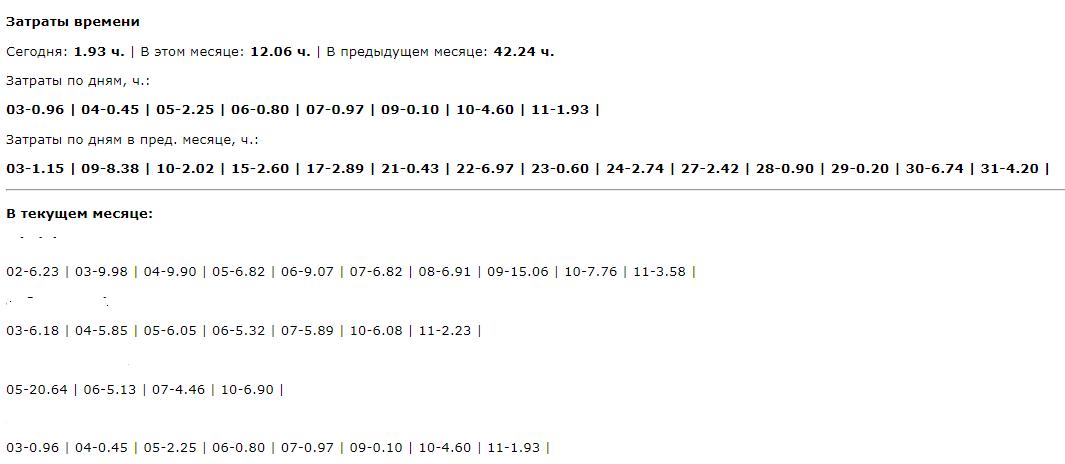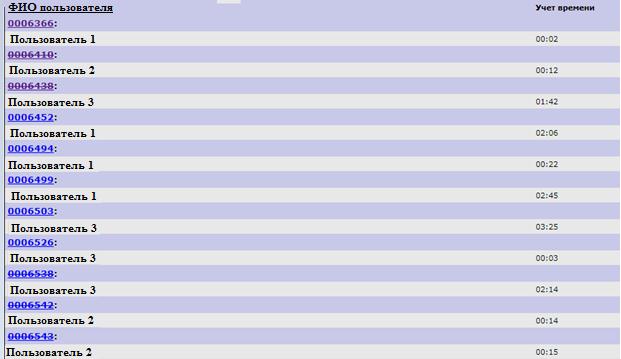 The time tracking system will become an indispensable assistant in the development of your business.